Floor Sanding North Shore
Perfectly sanded floors have never been so easy. If you have been dreaming of having stylish sanded floors in your home, simply give Endless Flooring a call and our friendly team of experts will provide you with a free no obligation quote that will have you a step closer to having perfectly sanded floors in your home.
As your first choice in professional floor sanding North Shore wide, our highly trained team of floor sanding experts have all the skills and experience to provide you with the utmost highest level of workmanship and service. Here at Endless Flooring, we make it our priority to provide each and every one of our customers with absolute customer satisfaction, so when you hire us for any floor sanding jobs North Shore wide, you can rest assured knowing that you have hired a team of professionals who will go the extra mile to ensure that you are left with results that exude professionalism and style.
Contact Endless Flooring today and let us show you just what we can do - 0800 70 50 70.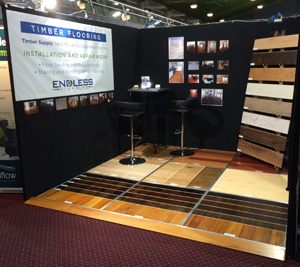 Why Choose Us?
1

1 Year Warranty

All our work comes with a 1 year workmanship warranty. If anything looks out of place give us a call and we'll pop out to take a look.

2

Over 30 Years Combined Experience

Our team of floor sanders have seen it all. No matter what question you have we can answer it. With knowledge comes experience and we are happy to say that we offer a top quality floor sanding service.

3

Customer Satisfaction Guaranteed

We strive to have every customer walking away feeling satisfied and happy. If there is something you're not happy with

we will

remedy it!

4

FREE No Obligation Quotes

We are more than happy to provide a free no obligation quote for the work you want carried out.

5

Established Company

Endless Flooring is an established company with a great reputation for quality work.